This year has been a year for the record books! The market shifted quickly after two years of record-low interest rates and rising home prices. As you can see from the chart below, the average 30-year rate started at 3.39% and briefly topped 7% in October and early November. Since then, the rates have come down closer to 6%.
What led to this point?
There is much controversy about what led us to this point with high rates and home prices. The most common explanation is the response to the Covid 19 pandemic. During 2020 and 2021, the Federal Reserve purchased trillions of mortgage-backed securities (MBS) to support the economy. By doing this, they could drive the interest rates to record lows. Luckily, everyone who bought or refinanced during this time should have an amazing rate for however long they keep their house.
Also, during this period, there was a much greater number of potential buyers than sellers. Home prices rose quickly and had multiple offers on nearly every listing. Year over year, many markets saw an annual appreciation of 10%-20%. Some were much higher.
What could we expect next for interest rates?
First off, it is important for people not to expect to see interest rates down around 2%-3%. This was due to us being in a once-in-a-lifetime pandemic. Those rates were artificially low and have now led to a rapid increase. The two big factors driving the higher rate market are the Federal Reserve not buying new MBS and high inflation numbers. Instead of purchasing new MBS, the Fed is now lowering the amount they hold. In addition, they have been raising their short-term interest rate to curb inflation.
If the Fed can get inflation under control, we should see mortgage interest rates begin to come back down. Also, with the Fed raising their short-term rates, this will affect economic activity. They are walking the fine line of bringing inflation down without sending our economy into a recession. However, many believe we will fall into a recession in the next 12-18 months. If this does happen, as long as inflation has been brought under control, chances are we will see lower interest rates again.
What could we expect for home prices?
Unfortunately, there is no crystal ball to see what home prices will do, but this is nothing like the crash in 2007-2010. We do not plan on seeing prices increase 10%-20% per year as we saw in 2020-2021, but hopefully, we don't see a large drop in value. Unlike 2007-2010, housing supply and demand strongly drove this appreciation. There have been many more buyers chasing much fewer houses. Previously, an oversupply of houses with high appreciation and values didn't have anywhere to go except down. Also, unlike back then, today, we have much more common sense underwriting, and not everyone will qualify for a home loan.
What does this mean for home buyers?
Even though buyers will not have the 2%-3% interest rates, buyers will have other opportunities to take advantage of the changing market.
Fewer multiple offer situations, keeping home prices more affordable.
Sellers will be more willing to accommodate seller concessions that will keep more money in the homebuyer's pockets and may allow more people to afford the downpayment and closing costs.
Even though rates are higher than they have been in the last couple of years, they are still close to historical averages. With a fixed-rate mortgage, long-term home ownership can still be a significant advantage over renting. Rent prices will likely continue to increase where a mortgage payment can be fixed for up to 30 years.
What should I do?
Thank you for reading our blog post about mortgages. Whatever your situation is, we can help you find a viable option for achieving your dream of home ownership. Call us anytime at 402-489-2099. We would love to help you figure out the best options for you!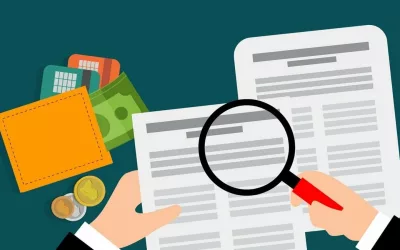 Your credit score plays a crucial role in your financial life. Whether you're looking to buy a house, finance a car, or even apply for a credit card, a good credit score can open doors to better interest rates and favorable financial opportunities. Here are the top...