FHA loans offer many benefits for homeowners. Traditionally, an FHA loan will have more forgiving guidelines than conventional loans.  This allows borrowers with higher debt to income and lower credit scores to qualify.
Common FHA Misconceptions
There are several Misconceptions about FHA loans that borrowers and even some real estate professionals have that may hinder the borrower from qualifying for a home loan.
Are FHA loans only for first-time home buyers? No. It doesn't matter if it is your first or your tenth house; there is no first-time home buyer requirement. Typically, FHA will allow borrowers to have only one FHA loan at a time.

Are FHA loans only for low-income borrowers? No. FHA loans were originally designed to assist lower-income buyers, but borrowers have no maximum income.

Aren't the maximum loan amounts too low to help most homebuyers? No. In Nebraska, the single-family home FHA loan limit is $472,030.
How do I qualify for an FHA loan?
For nearly all types of home loans, agencies and lenders will apply the 4 Cs of credit.  The 4Cs are credit, capital, collateral, and capacity. Loan underwriters will review your verifying documents and determine whether you fit within the FHA guidelines.
Credit – A borrower's credit report shows the lender the habits, history, and a current snapshot of a borrower's past and current credit.  This is very important to the lenders because they expect to get paid back when they fund a home loan, and past performance is a very good indicator.  Also, the best interest rates go to the borrowers with the best credit history.

Capital (Cash Assets) – A borrower's cash assets available to close the home loan lets the underwriter know several things.  First, they have a history of living within their means and saving money.  Second, the borrower can put the minimum amount down on a property and cover the closing costs.  Also, depending on the loan program and property, it is sometimes necessary to have several monthly payments worth of Reserves after closing to cover unforeseen emergencies.

Collateral – A borrower's collateral refers to purchased or refinanced property.  The property must be in good, livable condition with no safety concerns.  The Government programs, FHA, USDA, and VA, have more strict guidelines.  Also, since this is collateral, the home must be worth enough to meet the lender's guidelines.

Capacity – A borrower's capacity to repay the loan includes a borrower's income and employment history.  This shows the underwriter that you can make the monthly payment and have a stable work history.  As you can imagine, the simplest employment type to verify would be a salaried, W-2 employee with two years of stable employment.  Other types, such as self-employed and commissioned income, require more documentation.
How to get started with my FHA loan?
To get started, contact Capital City Mortgage today. Lynette or Adam will be in contact to set up a plan with you!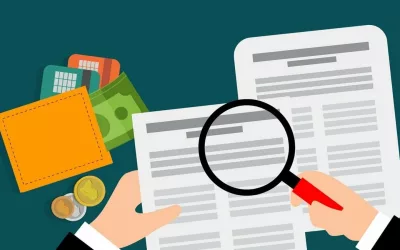 Your credit score plays a crucial role in your financial life. Whether you're looking to buy a house, finance a car, or even apply for a credit card, a good credit score can open doors to better interest rates and favorable financial opportunities. Here are the top...