Buying or selling a home can be intimidating and stressful, but having the right real estate agent by your side can make all the difference. In a city like Omaha, NE, where the real estate market is booming, choosing the right real estate agent can be a challenge. Here are some tips to help you find the perfect match.
1. Do your research
The internet is your best friend when researching potential real estate agents. Look for agents with experience in the kind of property you are interested in. Check their online reviews and ratings. Many agents provide client testimonials on their websites or social media pages, which can give you an idea of how they operate. Look for agents who are members of professional organizations such as the National Association of Realtors (NAR) or the Omaha Area Board of Realtors (OABR).
2. Ask for referrals
Word-of-mouth recommendations from friends or family members who have experience working with a real estate agent can help narrow down your options. Ask them about their experience, whether they would work with their agent again, and what they liked or didn't like about the process. Keep in mind that everyone's needs and preferences are different, so what worked for them may not necessarily work for you.
3. Interview multiple agents
Don't be afraid to interview multiple agents before making a decision. Ask about their experience, their approach to the buying or selling process, and their communication style. You want an agent who listens to your needs and is responsive to your questions and concerns. The initial meeting is also an opportunity to get a sense of their personality and whether you feel comfortable working with them.
4. Look for local expertise
An agent who is familiar with the local market is essential when buying or selling a home. They should have a good understanding of the neighborhoods, schools, and amenities in the area. Ask about their experience working in the specific neighborhood you are interested in. A good agent will have a pulse on the local market conditions and be able to provide you with valuable insights and advice.
5. Check their credentials
Make sure the agent you choose is licensed and in good standing with the state of Nebraska. You can verify an agent's license status through the Nebraska Real Estate Commission's online verification system. Also, ask if they have any additional certifications or designations, such as a Certified Residential Specialist (CRS) or Accredited Buyer's Representative (ABR).
6. Trust your instincts
At the end of the day, trust your instincts. You want an agent who is professional, knowledgeable, and has your best interests at heart. If you feel uncomfortable or uneasy during the interview process, it may be a sign that the agent isn't the right fit.
Buying or selling a home is a significant financial decision, and choosing the right real estate agent is key to a successful outcome. By doing your research, asking for referrals, interviewing multiple agents, looking for local expertise, checking their credentials, and trusting your instincts, you'll be one step closer to finding the perfect match in Omaha, NE.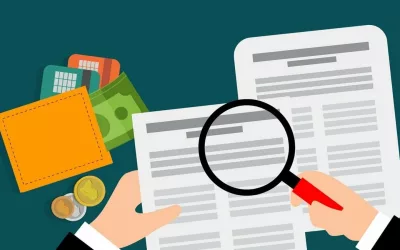 Your credit score plays a crucial role in your financial life. Whether you're looking to buy a house, finance a car, or even apply for a credit card, a good credit score can open doors to better interest rates and favorable financial opportunities. Here are the top...