When it comes to purchasing a home, one of the most important aspects to consider is the down payment. Unless you have the ability to pay for a house in cash, a mortgage and down payment will be necessary. But what are your options when it comes to making a down payment on a mortgage? In this blog post, we will explore different down payment options available to homebuyers and help you understand which one might be the best fit for your financial situation.
Federal Housing Administration (FHA) loans are a popular choice for first-time homebuyers with limited financial resources. These loans require a minimum down payment of 3.5% of the home's value, making them an attractive option for those who may not have substantial savings. FHA loans also provide an opportunity for individuals with lower credit scores to qualify for a mortgage.
Conventional loans are another common option for homebuyers. With these loans, the down payment requirement typically ranges from 3% to 20% of the home's value. The required percentage may vary depending on factors such as credit history, loan amount, and the lender's specific requirements. The advantage of a higher down payment is that it can lower your monthly mortgage payments and potentially help you secure a better interest rate.
If you are a qualified veteran, active-duty service member, or eligible surviving spouse, you may be eligible for a VA loan. One significant benefit of VA loans is that they allow eligible individuals to purchase a home with no down payment requirement. This can be a game-changer for those who may not have saved up a substantial amount for a down payment. Additionally, VA loans often come with competitive interest rates and flexible qualification criteria.
For those looking to purchase a home in a rural or suburban area, USDA loans present an attractive option. These loans are backed by the U.S. Department of Agriculture and offer low to no down payment options. To qualify for a USDA loan, you must meet certain income and property location requirements. USDA loans also come with competitive interest rates and provide assistance to borrowers with lower credit scores. In addition, if the house appraises for more than the purchase price, the borrower may be allowed to finance additional closing costs.
5. Down Payment Assistance Programs:
In addition to the various loan options, there are also down payment assistance programs available. These programs are designed to help homebuyers bridge the gap between their savings and the required down payment. They can offer grants, loans, or other forms of financial assistance to qualifying individuals. A popular option currently allows qualified conventional borrowers to pay 1% with the lender contributing 2% up to $4,000.
Conclusion:
Understanding the different down payment options for a mortgage is crucial for anyone considering buying a home. Whether you are a first-time homebuyer or someone looking to upgrade, there are options available to suit various financial situations. FHA loans, conventional loans, VA loans, USDA loans, and down payment assistance programs each provide unique opportunities to make homeownership more accessible. By exploring these options and consulting with mortgage professionals, you can make an informed decision that aligns with your financial goals and helps you achieve the dream of owning a home.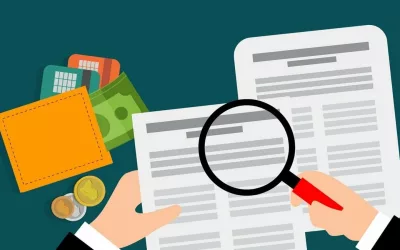 Your credit score plays a crucial role in your financial life. Whether you're looking to buy a house, finance a car, or even apply for a credit card, a good credit score can open doors to better interest rates and favorable financial opportunities. Here are the top...