When you're buying or selling a home, a home inspection is a crucial part of the process. A home inspection is a thorough evaluation of a home's condition, typically conducted by a licensed home inspector. It's designed to identify any potential problems or safety issues with the home before the sale is finalized. In this blog post, we'll take a closer look at what you can expect during a home inspection process.
Pre-Inspection
Before the inspection takes place, there are a few things you can do to prepare your home. First, make sure the inspector has access to all areas of the home, including the attic, basement, and any crawl spaces. It's also a good idea to clear any clutter or items that may block access to these areas. If there are areas of the home that are difficult to access, such as a locked closet or room, be sure to provide the inspector with a key or code to access them.
During the Inspection
During the inspection, the inspector will evaluate the home's condition, including the foundation, roof, electrical, plumbing, heating and cooling systems, and more. This process can take several hours, depending on the size and age of the home. The inspector may use specialized equipment to test for things like leaks or mold.
The inspector will also look for any safety hazards that may be present in the home, such as faulty wiring, lead paint, or asbestos. If any safety hazards are identified, the inspector may recommend that they be corrected before the sale is finalized.
After the Inspection
After the inspection is complete, the inspector will prepare a report that outlines their findings. This report will typically include a detailed list of any issues that were found, as well as recommendations for repairs or maintenance. It's important to note that not all issues identified by the inspector will necessarily need to be fixed. Some issues may be minor, while others may be more serious.
If there are any major issues that need to be addressed, it's important to discuss these with the seller and your real estate agent. Depending on the severity of the issues, the seller may be willing to make repairs or offer a credit towards the cost of repairs.
Conclusion
A home inspection is an important part of the home buying or selling process. It can help you identify any potential issues with the home before the sale is finalized, giving you peace of mind and potentially saving you money in the long run. If you're buying or selling a home, be sure to hire a licensed home inspector to conduct a thorough inspection of the property. And if you're the buyer, be sure to review the inspection report carefully and discuss any issues with your real estate agent and the seller.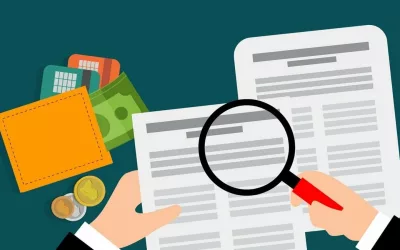 Your credit score plays a crucial role in your financial life. Whether you're looking to buy a house, finance a car, or even apply for a credit card, a good credit score can open doors to better interest rates and favorable financial opportunities. Here are the top...