Buying a home is one of the biggest financial decisions you'll ever make. It's an exciting time, but it can also be stressful if you're not prepared. That's why it's important to take some time to get your finances and your expectations in order before you start the homebuying process. Here are some tips to help you prepare.
1. Get Pre-Approved for a Mortgage
One of the first things you should do when preparing to buy a home is to get pre-approved for a mortgage. This will help you determine how much house you can afford and give you a better idea of what your monthly payments will be. Additionally, being pre-approved will make you a more attractive buyer to sellers, as it shows that you're serious about buying and have the financial means to do so.
2. Save for a Down Payment
Another important factor to consider when preparing to buy a home is your down payment. Most lenders require a down payment of between 5 percent and 20 percent of the purchase price of the home. However, if you're unable to save that much, there are other options available, such as FHA loans that require a down payment of as little as 3.5 percent. Regardless, it's important to start saving as soon as possible to ensure that you have enough money for your down payment and other associated costs, such as closing costs.
3. Determine Your Must-Haves
When searching for a home, it's important to determine what your "must-haves" are. These are the non-negotiable features that you absolutely need in a home. For example, if you have a large family, you may need a certain number of bedrooms or bathrooms. If you work from home, you may need a home office. By determining your must-haves before you start your search, you can save time and avoid looking at homes that don't meet your needs.
4. Research Neighborhoods
Another important factor to consider when preparing to buy a home is the neighborhood. You want to make sure that you're purchasing a home in a safe and desirable area that suits your lifestyle. Take time to research different neighborhoods and consider things like proximity to schools, shopping, and entertainment, as well as commute times to work.
5. Work with a Real Estate Agent
Finally, it's important to work with a real estate agent when buying a home. A good agent can help you navigate the homebuying process, provide valuable insights into neighborhoods and homes, and negotiate on your behalf. Additionally, working with an agent is typically free for homebuyers, as the seller typically pays the commission.
In conclusion, buying a home can be both exciting and overwhelming. However, by taking the time to prepare and get your finances and expectations in order, you can make the process smoother and more enjoyable. Remember to get pre-approved for a mortgage, save for a down payment, determine your must-haves, research neighborhoods, and work with a real estate agent. By doing so, you'll be well on your way to finding your dream home.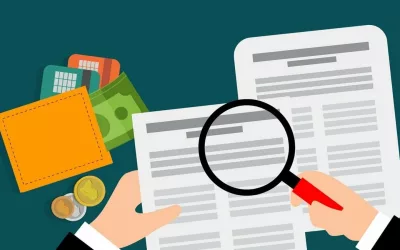 Your credit score plays a crucial role in your financial life. Whether you're looking to buy a house, finance a car, or even apply for a credit card, a good credit score can open doors to better interest rates and favorable financial opportunities. Here are the top...