When it comes to purchasing a home in Nebraska, choosing the right mortgage lender is a crucial decision. While big banks and nationwide lenders may seem like attractive options due to their advertised low prices, working with a local, independent mortgage broker can offer significant advantages that you may not have considered. In this blog post, we will explore the reasons why working with a local mortgage broker in Nebraska is the better choice for home buyers.
1. Personalized Service and Expertise
One of the primary benefits of working with a local mortgage broker is the personalized service and expertise they provide. Unlike big banks or nationwide lenders who often treat clients as just another number, local brokers take the time to understand your unique needs and financial situation. They strive to build a strong relationship with you, ensuring that you receive the attention and guidance you deserve throughout the mortgage process.
Local mortgage brokers are well-versed in Nebraska's real estate market and are familiar with the specific challenges and opportunities it presents. They have extensive knowledge of local regulations, market trends, and available loan programs. This expertise allows them to tailor their recommendations to match your specific goals and circumstances, ultimately helping you find the most suitable mortgage solution.
2. Extensive Network and Access to Competitive Rates
Another advantage of working with a local mortgage broker in Nebraska is their extensive network of lenders. These brokers collaborate with a wide range of lending institutions, including local banks, credit unions, and mortgage companies. This network gives them access to a variety of loan options, allowing them to find competitive rates and terms that may not be available through traditional lenders.
Local brokers often have established relationships with these lenders, enabling them to negotiate on your behalf and secure favorable terms. They understand the intricacies of each lender's underwriting process and can guide you through the application and approval stages, ensuring a smoother and more efficient experience.
3. Enhanced Communication and Support
Communication is key during the home buying process, and this is where local mortgage brokers truly shine. They offer face-to-face interaction, allowing you to meet with them personally to discuss your goals, ask questions, and address any concerns. This direct and immediate access enhances the level of trust and confidence you have in your broker, as they become a trusted advisor throughout your home financing journey.
Moreover, local mortgage brokers often collaborate with other professionals in the real estate industry, including realtors and home inspectors. Their existing relationships and established communication channels facilitate seamless coordination of efforts, resulting in a smoother transaction for you. This teamwork ensures that everyone involved in the purchase of your home is on the same page, minimizing delays and complications. Teamwork and communication is a great way to simplify your mortgage.
In conclusion, working with a local mortgage broker in Nebraska offers a host of benefits that can greatly enhance your home-buying experience. Their personalized service, local expertise, extensive network, and enhanced communication make them a valuable resource in navigating the complexities of obtaining a mortgage. So, before you decide on your home financing, consider the advantages of partnering with a local, independent mortgage broker from Capital City Mortgage who understands your needs and is dedicated to helping you achieve your homeownership dreams.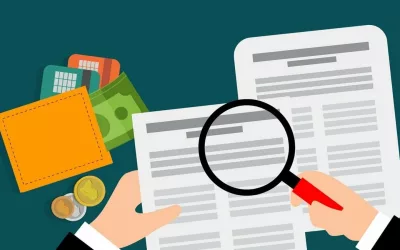 Your credit score plays a crucial role in your financial life. Whether you're looking to buy a house, finance a car, or even apply for a credit card, a good credit score can open doors to better interest rates and favorable financial opportunities. Here are the top...